Life Coaching: Wonach meine Klienten suchen
Mein Klientenstamm umfasst Unternehmer, Führungskräfte, Philanthropen, Wissenschaftler, Sportler, Schauspieler, Filmemacher, Fotografen und viel mehr. Sie haben ein "Top-Performer Mindset" und streben nach außergewöhnlichen Ergebnissen. Was sie einzigartig macht, ist ihre Bereitschaft alles zu geben, um ihre Grenzen zu erweitern, innere Blockaden hinter sich zu lassen, und ihr volles Potenzial nutzen zu wollen. Einige suchen nach mehr Sinn, mehr Freude, bessere Beziehungen und ein erfülltes Leben. Andere haben ambitionierte Pläne, persönlich oder beruflich und wollen im eigenen Leben großartiges bewirken. Die Zusammenarbeit die im Life Coaching entsteht, ermöglicht ihnen neue innere Ressourcen zu entdecken die sie benötigen um die eigenen Ziele zu erreichen.
Meine Arbeit als Life Coach
Mit meinem fundierten Hintergrund in NLP (Neurolinguistische Programmierung) und Hypnose kann ich auf zahlreiche Life Coaching, Leadership und Business Coaching Methoden zurückgreifen. Während diese verschiedenen Methoden eine gute Grundlage sind um mit meinen Klienten zu arbeiten, ersetzen diese keinesfalls meine Fähigkeit, mich in Klienten hineinzuversetzen und zu verstehen, was sie motiviert und bewegt, wie sie Denken, und was eigentlich in deren Köpfen los ist. Meine Intuition und die Fähigkeit die richtigen Fragen zu stellen, bilden die Grundlage meiner holistischen Coaching Arbeit. Ich arbeite ganzheitlich und beziehe Elemente verschiedener Disziplinen wie Yoga, Meditation, Breathwork (Atemarbeit), Hypnose, Time Line Therapy, Strategic Intervention, Co-Active Coaching um mit Geist, Unterbewusstsein und Körper zu arbeiten.
Da jeder Mensch einzigartig ist und unterschiedliche Zielsetzungen hat, entwickle ich für jeden Klienten individuelle Coaching Ansätze und Lösungen. Meine Herangehensweise ist sehr individuell und flexibel. Mein Coaching kann, je nach Bedarf, zwischen einer einzigen Hypnose Sitzung und eine Begleitung über mehrere Monate dauern. Die Coaching Termine können je nach Wunsch und Möglichkeiten telefonisch, via Skype oder persönlich stattfinden.
So kann Ihnen Life Coaching helfen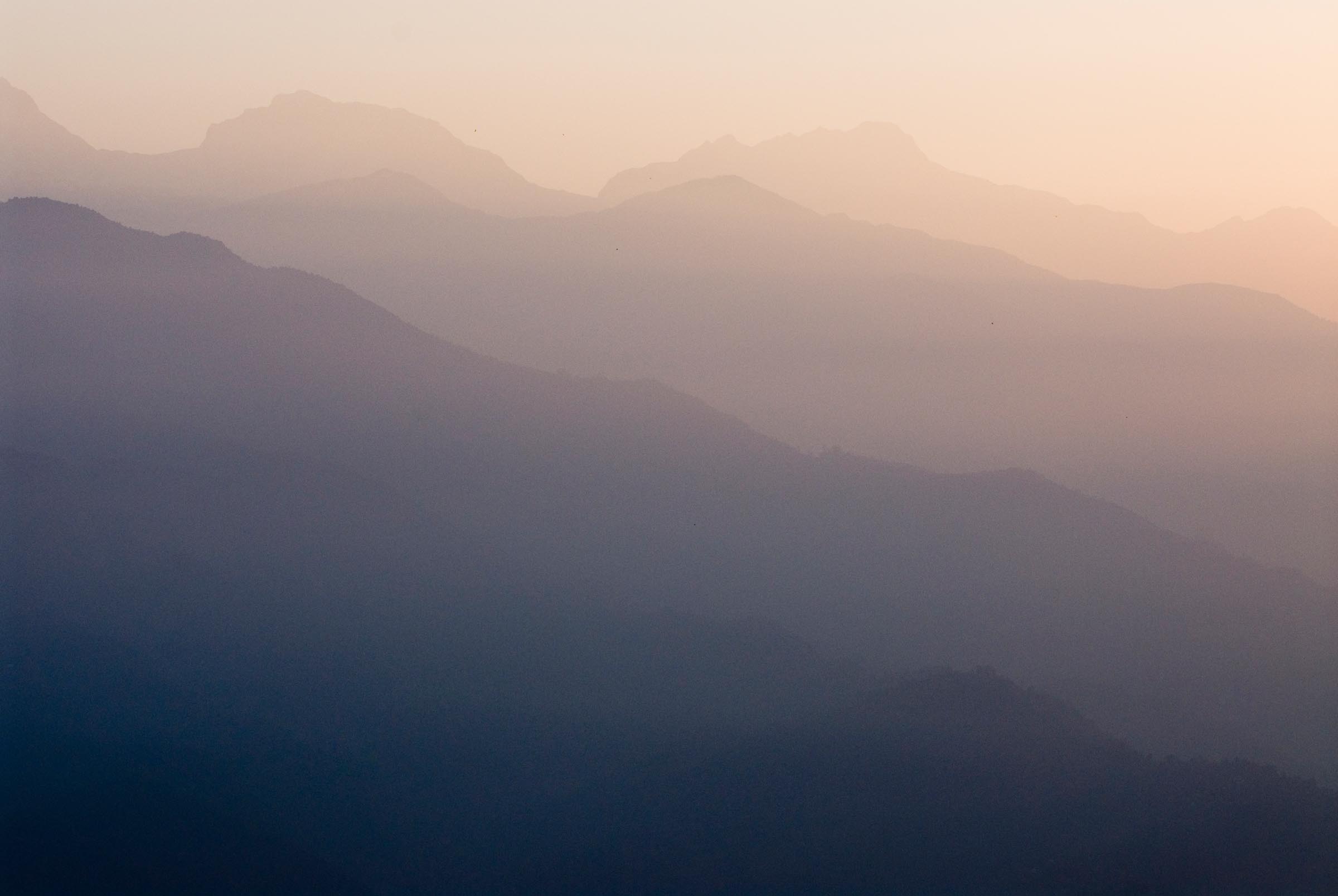 Klarheit schaffen
Wenn wir uns besser kennen, ist es auch einfach zu wissen was wir für uns selbst wollen. Life Coaching kann Ihnen dabei helfen, herauszufinden, wo Sie sich in der aktuellen Phase Ihres Lebens befinden. Life Coaching kann man mit einer Entdeckungsreise zu sich selbst vergleichen. Sie schaffen für sich selbst Klarheit über welche Werte und Bedürfnisse wichtig für Ihr Wohlbefinden sind.  Mein Ansatz ist sehr individuell und holistisch. Er bietet Ihnen die Möglichkeit zu verstehen was Sie benötigen, um Ihr eigenes, noch unbenutztes Potenzial zu entfalten. Als Life Coach kann ich Ihnen dabei helfen, konkrete und messbare Ziele zu definieren.  Gemeinsam entwickeln wir einen Plan damit Sie Ihren Zielen näher kommen.
Berufliche Veränderungen erfolgreich angehen
Es ist nie zu spät, um neu zu starten. Egal was Ihnen gesagt wird, berufliche Neuorientierung ist immer möglich. Mein Werdegang ist ein Beweis dafür. Die einzigen Grenzen liegen in unserem Kopf. Als Life Coach kann ich Sie dabei unterstützen Klarheit, Kraft und Energie zu schöpfen um Ihre eigene berufliche Transformation anzugehen. Falls Sie in diesem Moment das Gefühl haben, Sie möchten Sich verändern, Sie wissen aber nicht genau was Sie daran hindert und wie Sie es machen sollen, dann sind Sie bei mir gerade richtig. Mein Life Coaching mit Schwerpunkt berufliche Transformation, räumt Blockaden aus dem Weg und hilft Ihnen Mut zu fassen und die ersten Schritte in eine neue erfüllende Richtung zu gehen.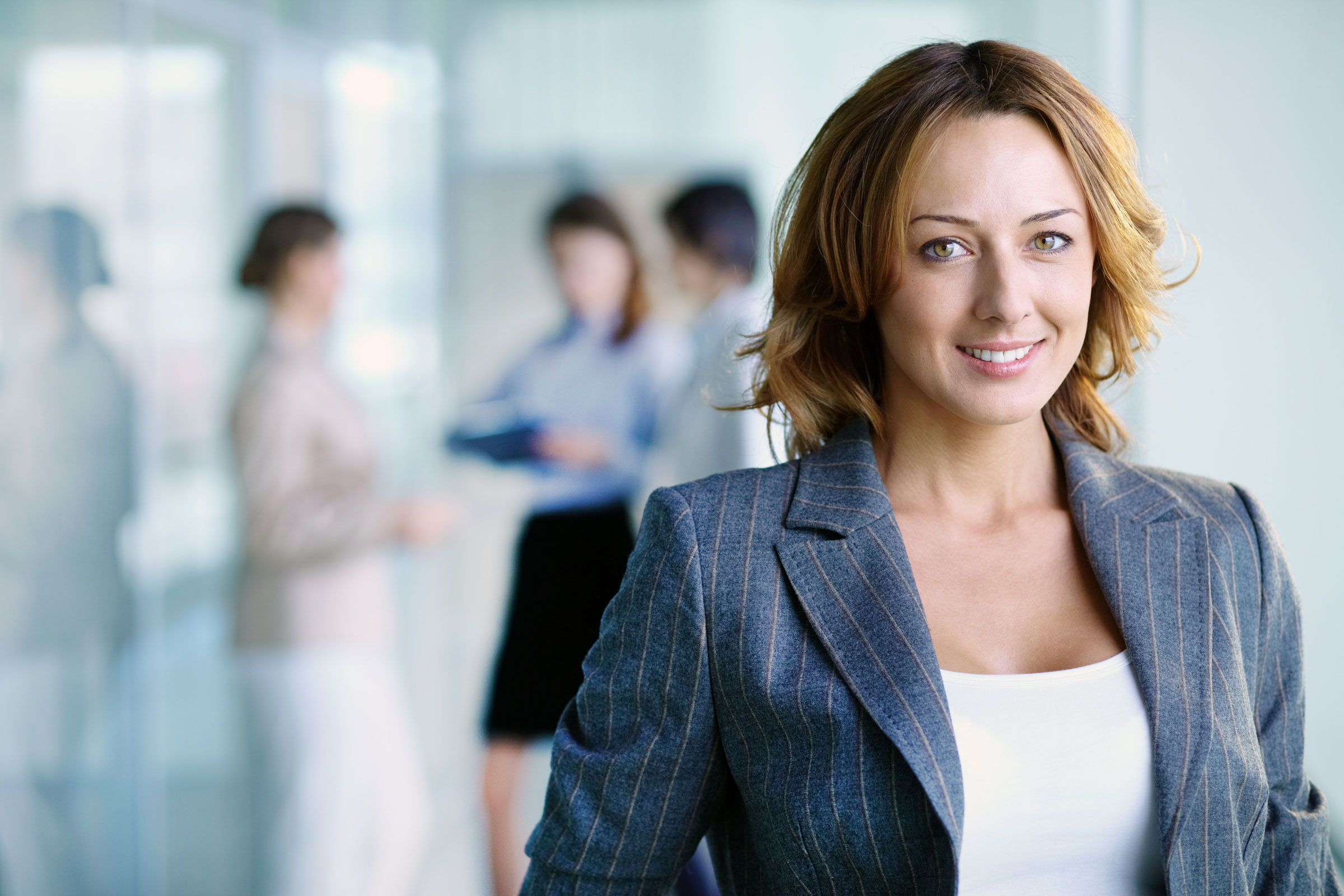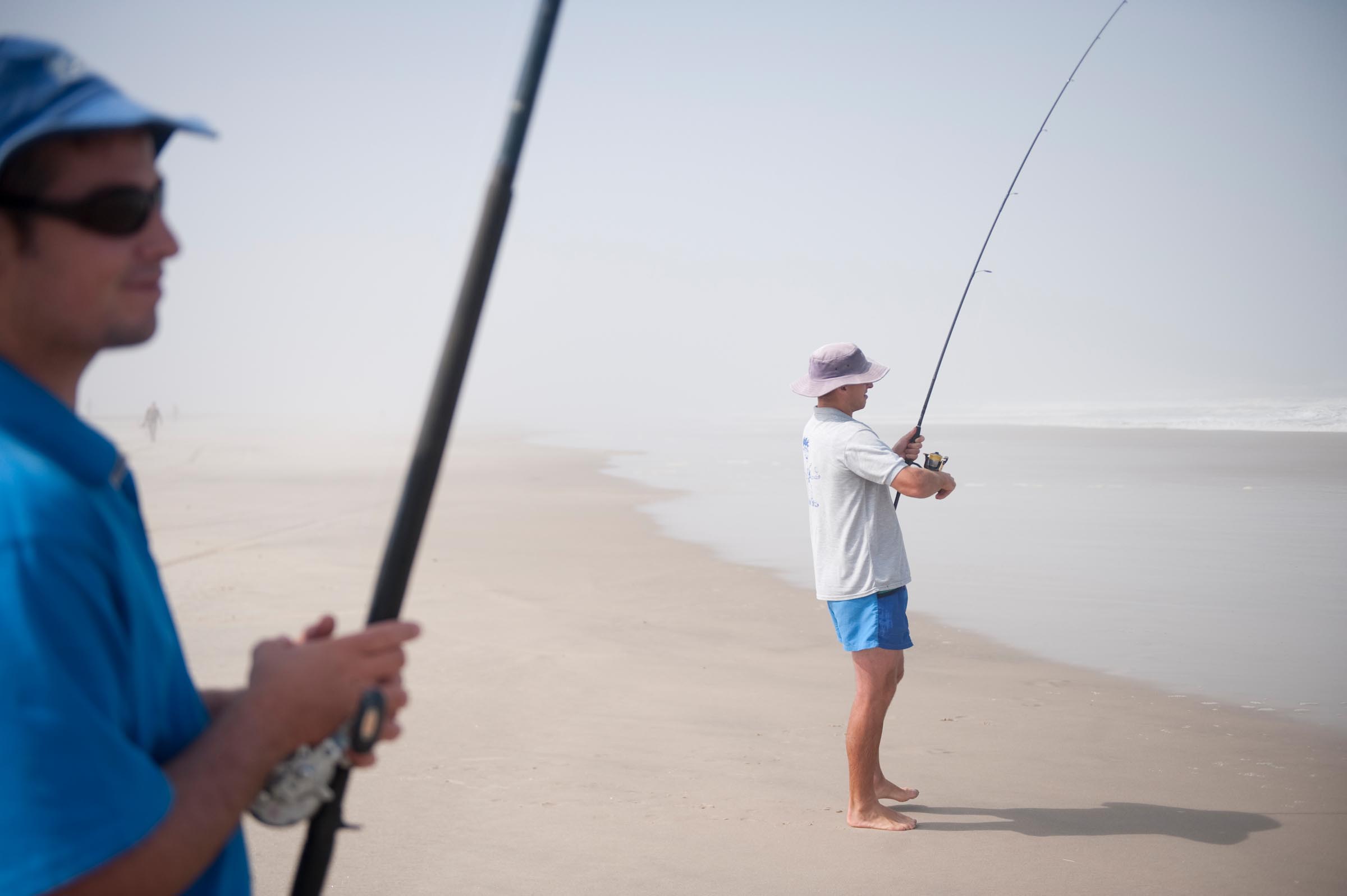 Work-Life-Balance verbessern
Life Coaching kann Ihnen dabei helfen, Ausgeglichenheit zu finden. In der heutigen Zeit ist es eine Herausforderung nach einer gesunden Work-Life-Balance den Alltag zu gestalten. Als Life Coach kann ich Ihnen helfen herauszufinden, wie eine gesunde und ausgeglichene Work-Life-Balance für Sie aussehen könnte und was Sie machen können, um diese zu erreichen. Durch das Coaching entdecken und erlernen Sie nachhaltige Strategien, die Ihnen helfen werden, Ihre Effektivität auf der Arbeit zu steigern, den Stress zu reduzieren und Ihr Glücksgefühl zu steigern. Falls das Ihr Schwerpunkt ist, dann lesen Sie über mein Performance Coaching.
Blockaden überwinden
Häufig sind es unsere eigenen limitierenden Glaubenssätze, Verhaltensmuster und negativen Gefühle, die uns daran hindern unsere persönlichen und beruflichen Ziele zu erreichen. Als Life Coach kann ich Ihnen helfen, emotionale Blockaden zu überwinden. Obwohl Life Coaching keine Therapie ist und sich an gesunde Menschen richtet, kann es eine große Hilfe in der Verarbeitung von Traumata, Phobien oder emotionale Blockaden sein. Im Fall von besonderen Coaching Techniken, die das Unterbewusst direkt ansprechen, kann es zu einer sehr effektiven Wirkung kommen, die einige als "Heilung" empfunden haben.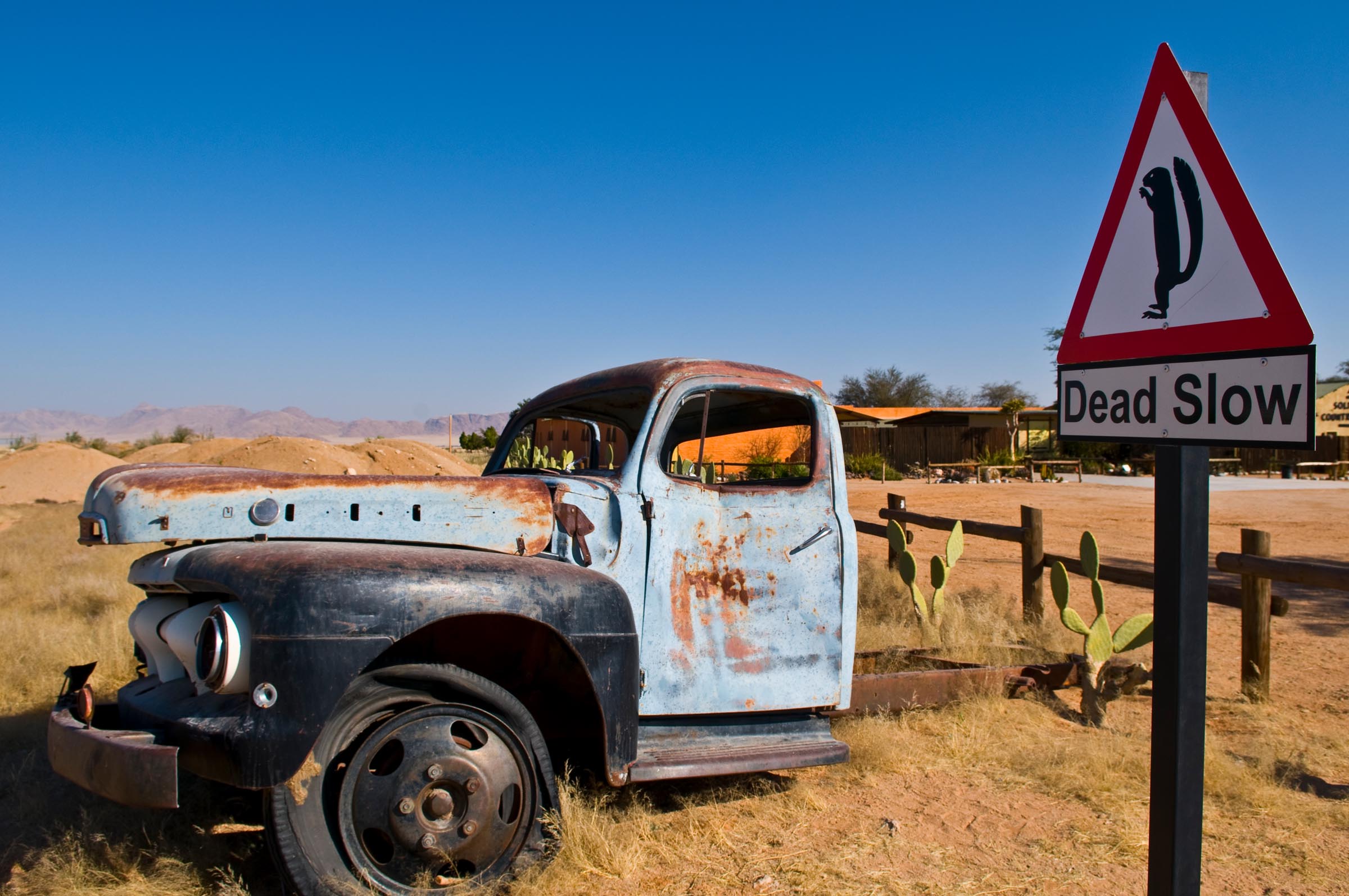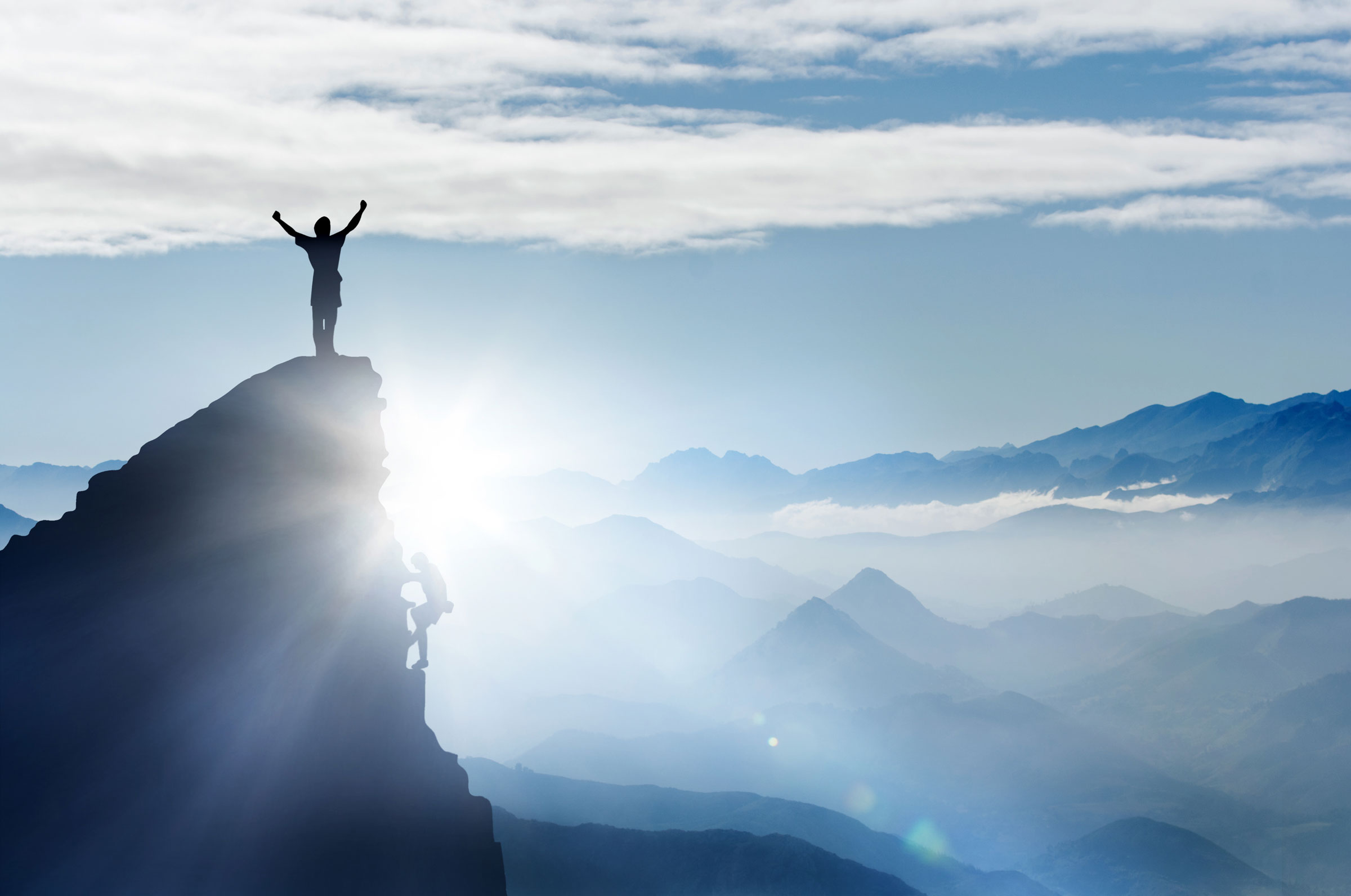 Selbstbewusstsein stärken
Im Laufe unseres Lebens hatten die meisten von uns mindestens einmal Schwierigkeiten mit unserem Selbstbewusstsein. Sich selbst zurückzunehmen und vorsichtig zu sein ist genau das, was unsere Vorfahren seit der Entstehung des Menschen am Leben gehalten hat. Wir sind die Nachfahren der "vorsichtigeren" Menschen. Besser ausgedrückt die, die nicht vorsichtig genug waren, zahlten dafür oft mit dem eigenen Leben. Diese Instinkte, die in der Vergangenheit eine sehr überlebenswichtige Funktion hatten, halten uns in der modernen Gesellschaft eher zurück. Als Life Coach helfe ich Ihnen diese Instinkte besser zu verstehen, um damit besser umzugehen. Die Coaching Arbeit wird Ihnen helfen, Ihr Selbstbewusstsein zu stärken und Sie in die Lage zu setzen Dein Leben, ohne Ängste und mit Mut selbst zu bestimmen.
Eigene Bestimmung entdecken
Ich glaube fest daran, dass jeder von uns mit einer bestimmten Aufgabe geboren wird. Es gibt einen bestimmten Grund, weswegen wir auf diesem Planeten sind. Auch wenn viele von uns sich nie auf die Suche nach dieser Aufgabe machen, ist sie trotzdem da. Jeder von uns ist mit einzigartigen Fähigkeiten und Eigenschaften ausgestattet, die sich am besten entfalten, wenn uns diese Aufgabe bekannt ist. Als Life Coach helfe ich meinen Klienten, sich selbst besser kennenzulernen und Klarheit über deren Bestimmung zu schaffen. Erst, wenn wir nach unserer Bestimmung Leben, erfahren wir wahre Erfüllung in unserem Leben. Leben Sie bereits nach Ihrer Bestimmung?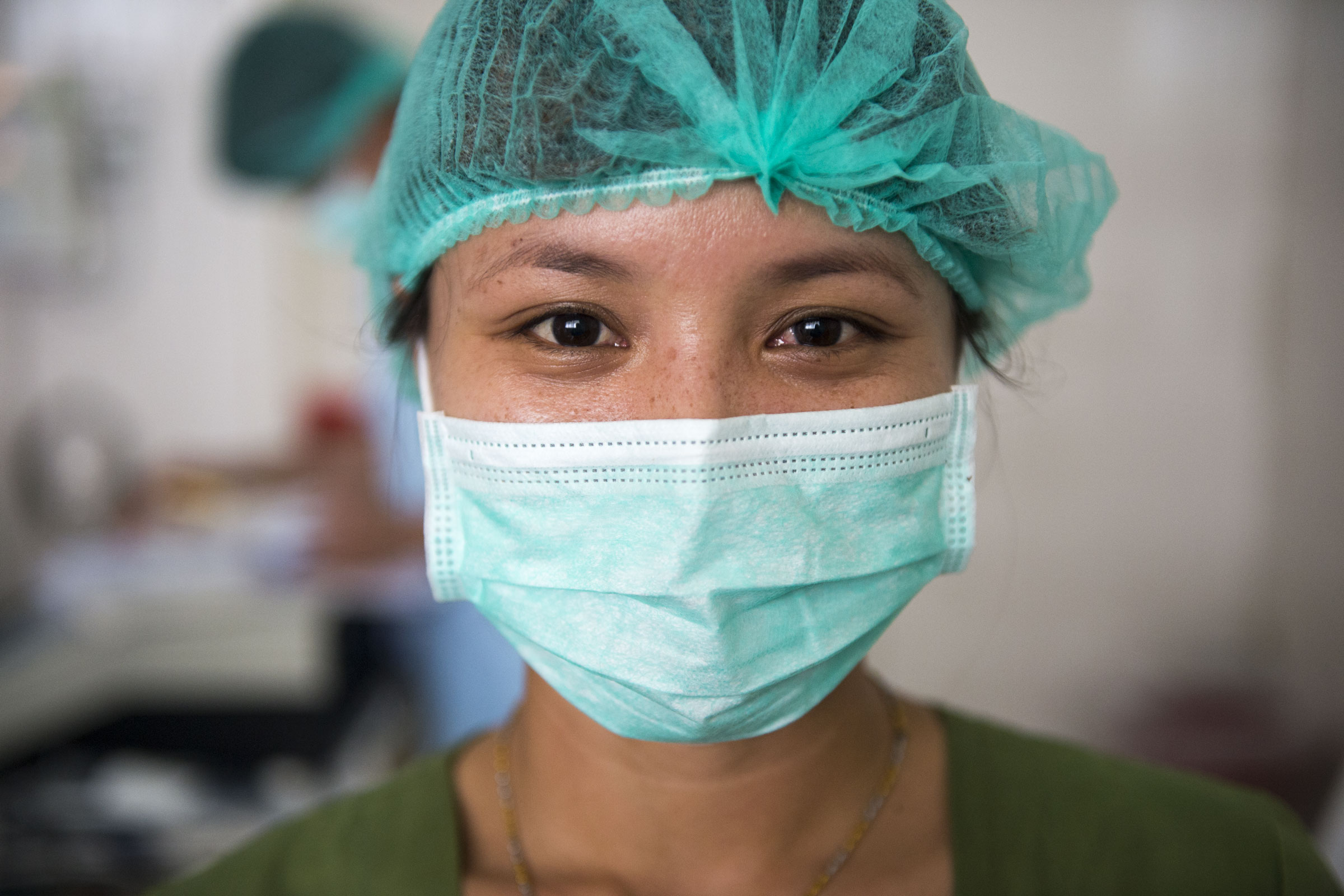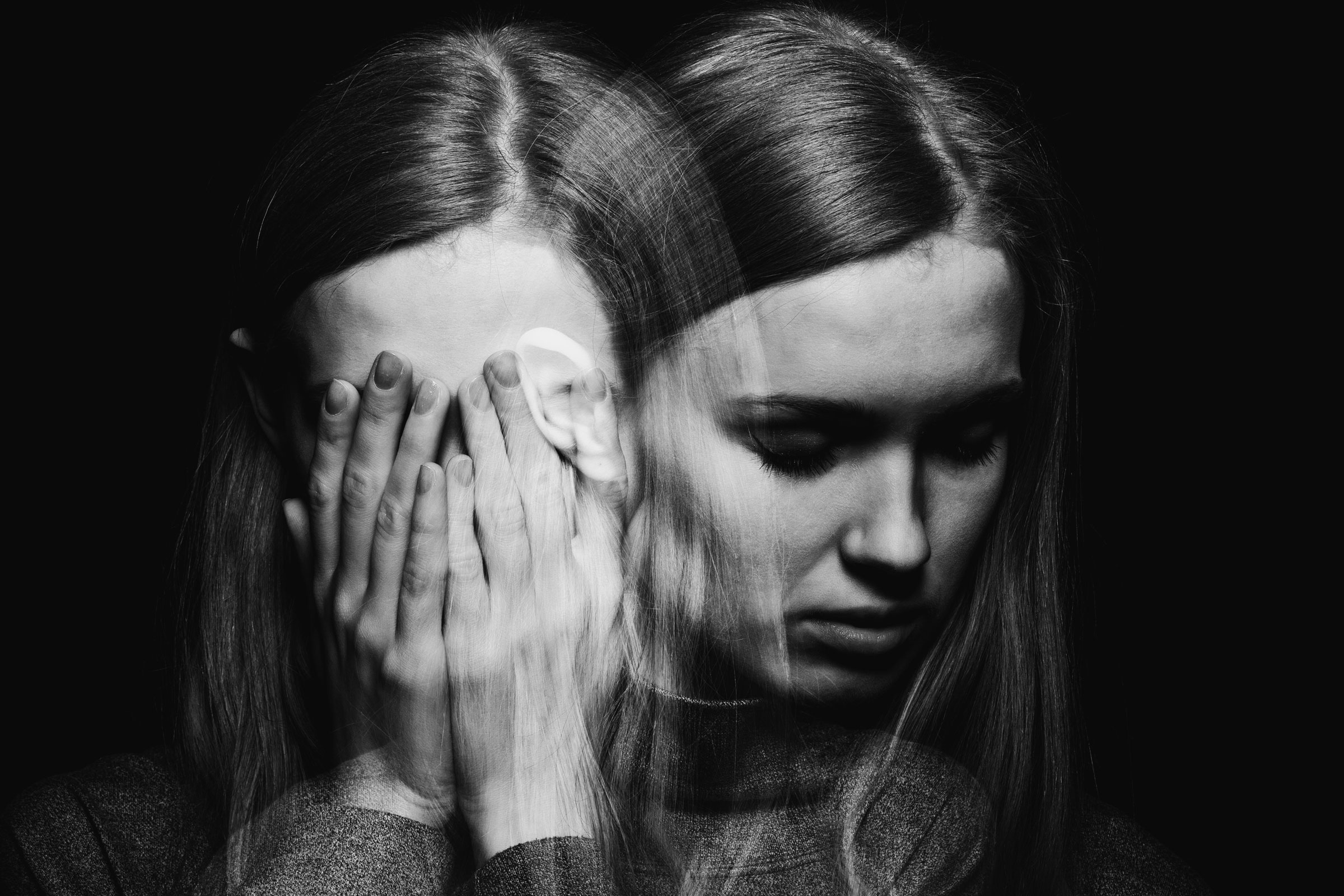 Störende Emotionen beseitigen
Herausforderungen lassen uns wachsen. Und wenn wir wachsen, werden wir für Gewöhnlich stärker. Coaching kann uns helfen, mit schwierigen Zeiten und Traumata umzugehen. Häufig werde ich von Klienten kontaktiert, die schwierige Situationen oder traumatische Ereignisse, wie das Ende einer Beziehung, drastische Veränderungen im beruflichen Kontext, Ängste oder Phobien verarbeiten wollen. Meine individuelle und sehr persönliche Art des Life Coaching, greift auf Ihre eigenen Ressourcen zurück und hilft Ihnen die Energie zu finden, um Probleme zu lösen, nach vorne zu blicken und Ihr Leben selbst zu bestimmen.
Traumatische Ereignisse können tiefgreifende Folgen hinterlassen, die den Betroffenen lebenslang ein großes Leiden verursachen. Wer Krieg, Gewalt, Terroranschläge, Naturkatastrophen, Sexualangriffe und Ähnliches erfahren musste, kämpft oft ein Leben lang um eine Lösung für Störungen, wie z.B. Posttraumatische Belastungsstörung (PTBS), zu finden. Life Coaching ist keine Psychotherapie und hat keinen therapeutischen Anspruch, jedoch konnten viele Betroffene eine nachhaltige Linderung der Effekte von Traumata, durch spezielle Techniken finden. Ich helfe PTBS-Betroffene, auf den Weg zur Eigenständigkeit.
Stress ist schlechthin die primäre Ursache von Burnout-Syndrome. Indem wir über Jahre hinweg von unserer modernen Gesellschaft trainiert wurden ständig im Kampf-oder-Flucht-Reaktion Modus zu verweilen, verlieren wir die Fähigkeit uns zu regenerieren. Die Folgen von chronischem Stress sind fatal und der primäre Grund für viele Krankheiten wie Diabetes und Hauterkrankungen. Keinem von uns wurde in der Schule beigebracht, wie man mit Stress umgeht. Als Performance und Life Coach helfe ich meinen Klienten Strategien zu entwickeln, um Stress zu minimieren und begleite Sie auf dem Weg zu mehr Ausgeglichenheit, Wohlbefinden und Effektivität.
Ängste loswerden
Ob Angststörungen oder Phobien handelt es sich um exzessive, übertriebene Angstreaktionen beim Fehlen einer wirklichen äußeren Bedrohung. Diese können bei gesunden Menschen auftreten und stellen für die Betroffenen ein großes Problem im Alltag dar. Mit gewissen Techniken des Coachings ist es sehr oft möglich, insbesondere im Fall von Phobien, diese in kürzester Zeit hinter sich zu lassen. Eine Phobie- oder Angststörungsentfernung Session funktioniert Online sowie face-2-face. In einigen Fällen bringt eine einzelne Behandlung bereits die Lösung des Problems.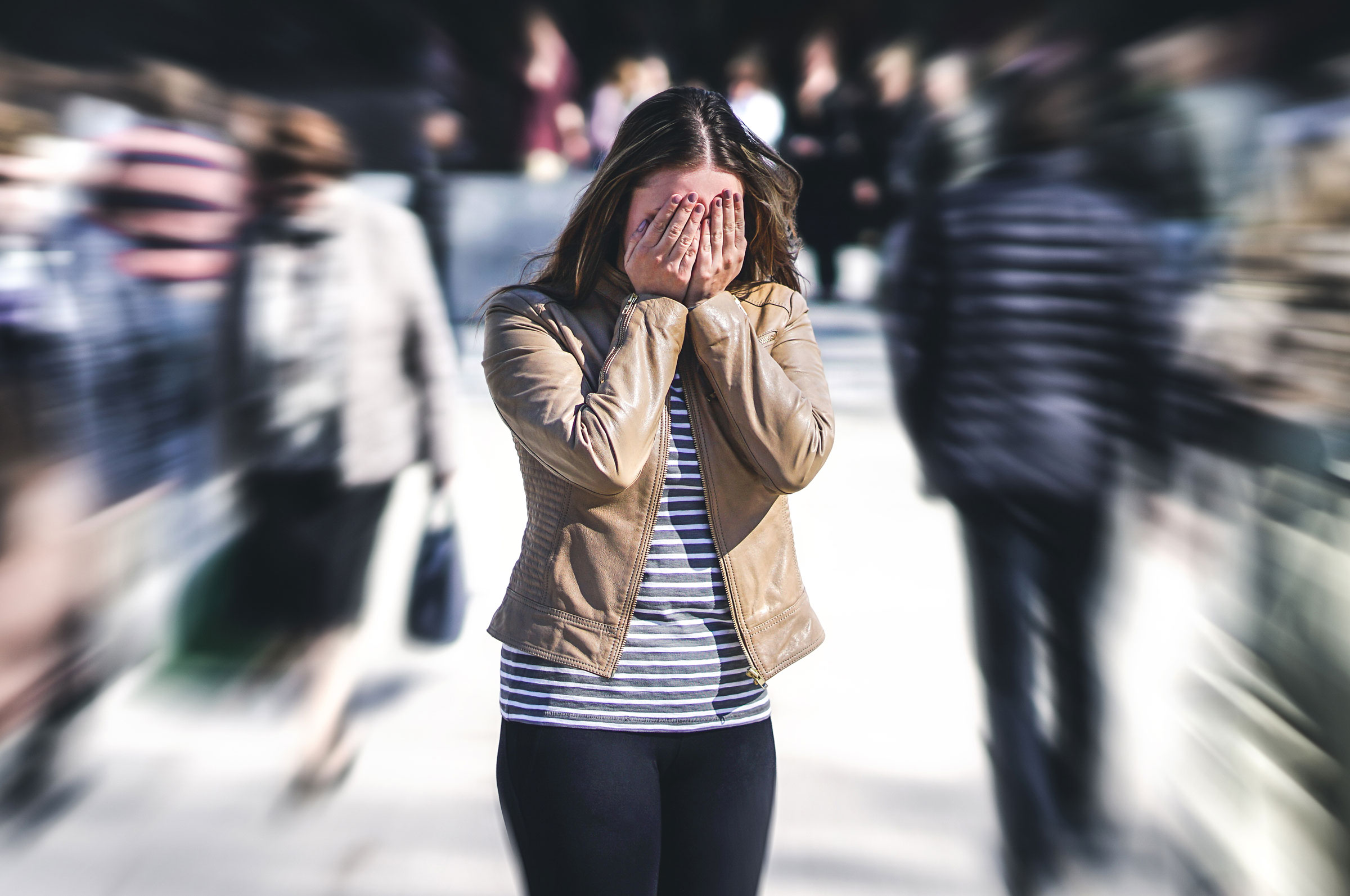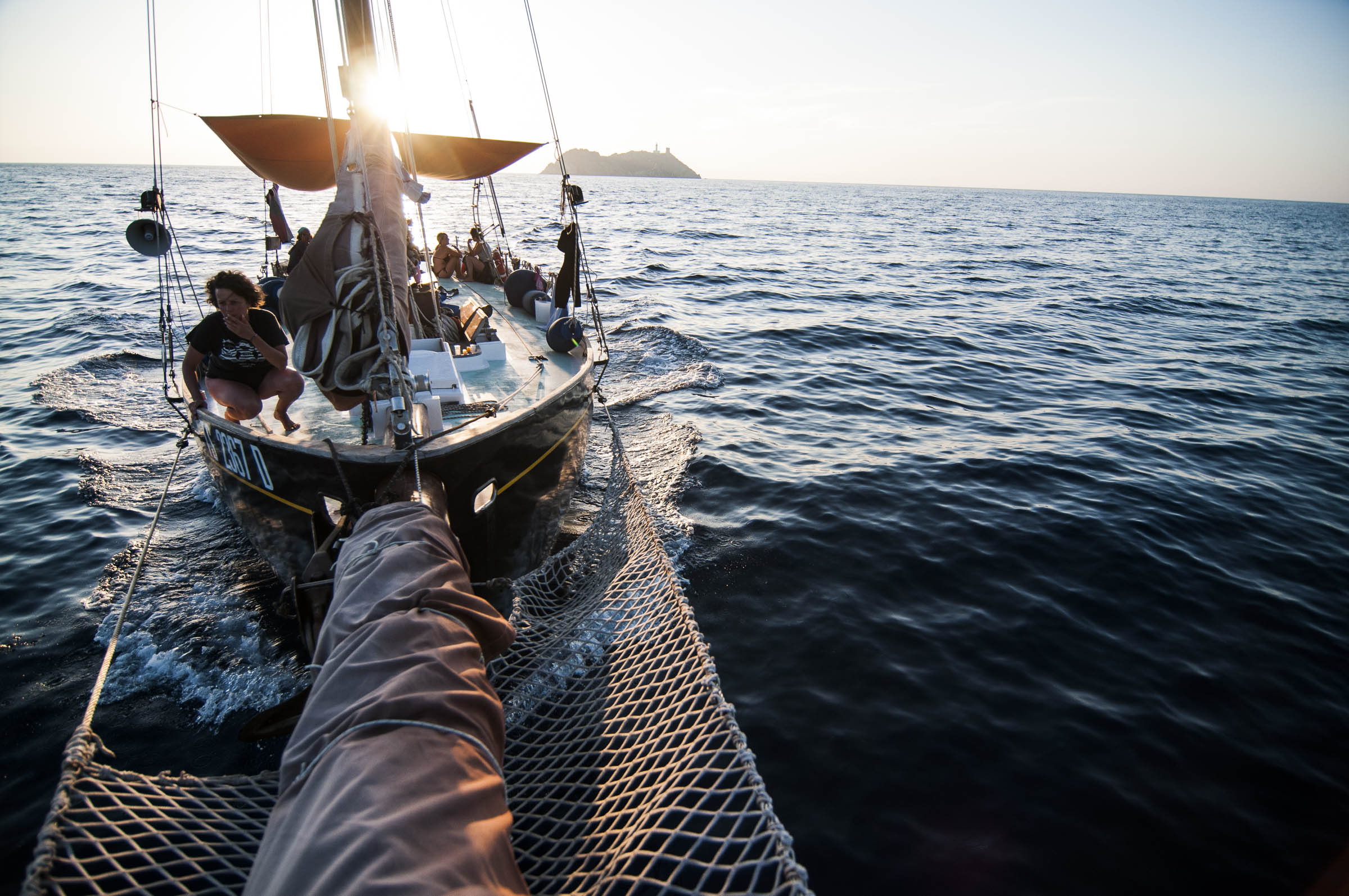 Die eigene Zukunft gestalten
Das menschliche Gehirn ist programmiert mit der primären Funktion unser Überleben zu gewährleisten. Jede Neuigkeit wird von unserem Unterbewusstsein erst mal als mögliche Bedrohung eingestuft. Dieser Instinkt ist in jedem von uns präsent und mehr oder weniger ausgeprägt. Das sind keine einfachen Voraussetzungen für einen Wandel. Schließlich ist es der Hauptgrund warum viele von uns, die eigene Zukunft so gestalten wie die eigene Vergangenheit aussah. Meine sehr individuelle Art des Life Coaching, hilft Ihnen eigene Ressourcen zu finden, um eine neue, bessere Zukunft zu gestalten.
Nun, wo liegt Ihr Fokus?
Dies sind nur einige vieler Möglichkeiten, wie Life Coaching Ihnen helfen kann, sich persönlich und beruflich weiterzuentwickeln. Wenn Sie bis hierhin gelesen haben, ist es wahrscheinlich höchste Zeit, dass Sie zum Hörer greifen, um mich anzurufen. Gerne stehe ich für ein kostenloses 30-minütiges Strategiegespräch zur Verfügung.
Wie kann ich Sie unterstützen? Finden wir es gemeinsam in einem kostenlosen Strategiegespräch heraus.
Ein Strategiegespräch ist ein kostenloses, informelles Erstgespräch. Gemeinsam finden wir heraus, wo Sie sich gerade befinden, wo Sie in drei oder sechs Monaten sein möchten und wie Sie dahin kommen können. Ich spreche Deutsch, Englisch und Italienisch.
Weitere Coaching Bereiche & Themen
Mein Coaching ist nicht jedermanns Sache. Es ist für die Einzelgänger, für die Visionäre, für die Pioniere, für die Barmherzigen, für diejenigen, die es wagen, den Status Quo herauszufordern. Es ist für gewöhnliche Menschen, die das Außergewöhnliche in sich zum Leben erwecken möchten, und für diejenigen, die bereit sind alles zu geben, einen Durchbruch zu wagen.
Meine Klienten über das Coaching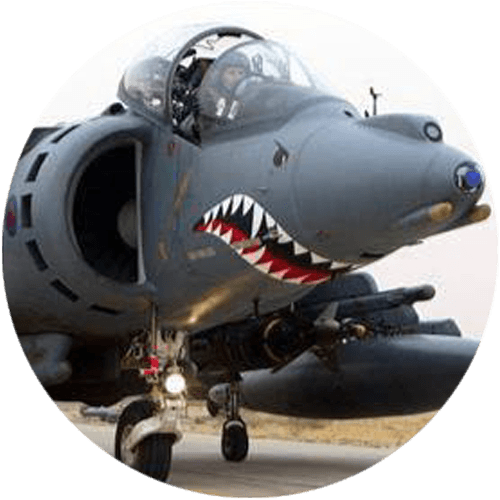 "Stefano you are kind and compassionate, someone who genuinely wants to make the world a better place. For me it's your strength of character that I will always remember, not afraid to challenge or seek to gain a greater meaning of the little things that make an enormous difference."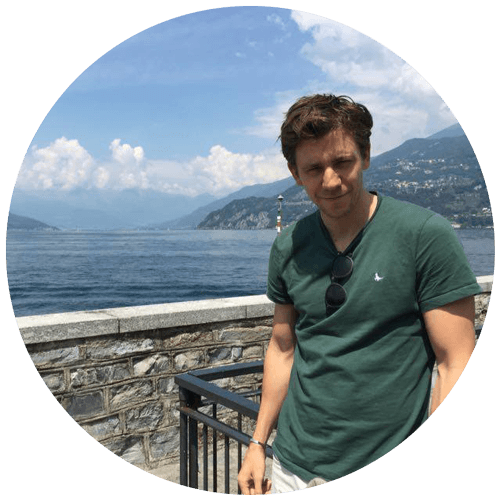 "The first thing I noticed about you, Stefano is your precision: You wanted to get to the heart of the meaning of a question or exercise or indeed a person. Second thing I noticed is your persistence when it comes to learning. Even if something did not make total sense to you initially, you would keep trying and keep working to understand until you were able to make it work or bring it to life. Third is your energy: I find you to be very engaging and the energy that you apply to your work is infectious, and has been inspiring to me."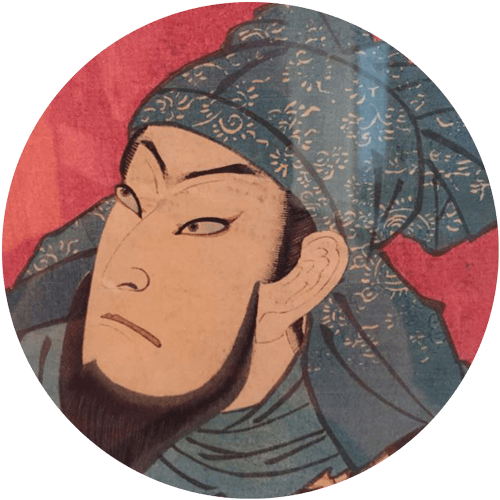 "I see you as a calm, pragmatic and intelligent guy whose natural flair and qualities as a coach and leader are coupled with a sincere respect for humanity. Your humility, kindness, and thoughtfulness enhance your natural authority. You have a real vision and force, you are bold and creative, respectful to your environment, people, and circumstances. Your passion , rigour and patience empower your and your natural artistic flair. Your capacity for observation and analysis are exemplary. You work with tremendous skill, depth, and insight which all highlight your authenticity as an exceptionally talented professional."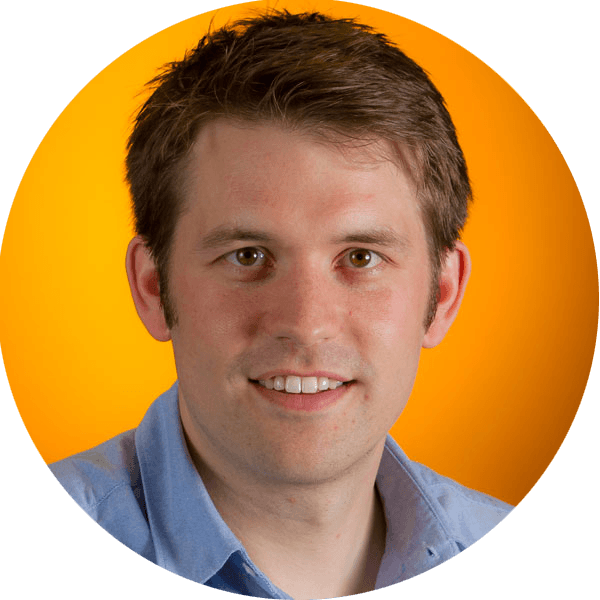 Stefano has really helped me improve my performance and realize more of my potential. I've been working with Stefano for about six months now and am more than satisfied with the results. Among other things, he helped me to Identify and gain clarity on my personal and professional goals, to make significant progress towards them, to learn better ways to deal with stress and anxiety, to break up thought patterns that were holding me back. I can recommend him to anyone looking to achieve any of those points. It's been a great journey and I look forward to continuing it.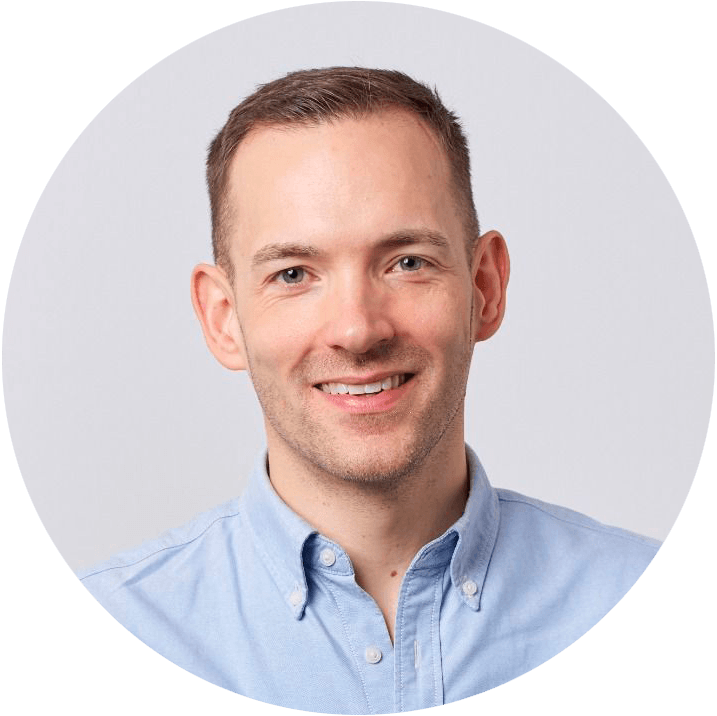 During the four three months of coaching with Stefano, I was able to better identify personal and professional goals and priorities. Through the techniques thought by him I was furthermore able to make significant moves towards these goals, step by step and week by week. Stefano adapted the content and methodology based on what worked effectively with me. It has been a pleasure to be coached by Stefano and I can recommend him anyone who is looking for professional coaching.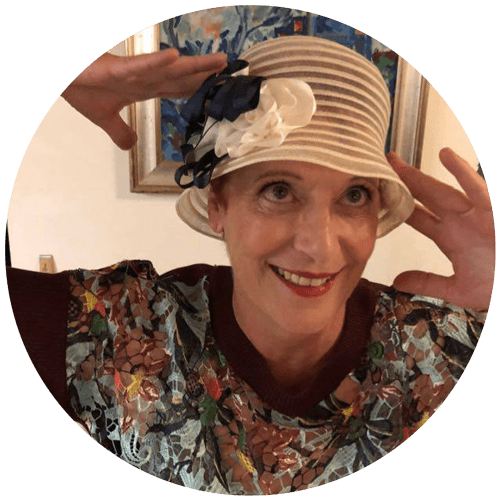 "It was a truly unique experience. Stefano is a very caring and attentive person, yet he remains discrete without being distant. I have met quite a few consultants during the last 10 years, but I can sincerely say that Stefano is the person I felt most at ease with and with whom I obtained true results."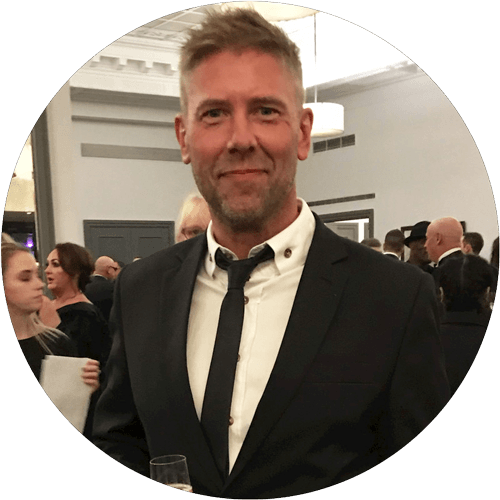 "Stefano has an incredible intuition and skill as a coach to support and guide you towards your desired outcomes. His caring nature and compassion help you feel at total ease during the coaching sessions. He connects with your heart and mind with great coherence of his own, coaching with passion and depth. He also has a fantastic sense of humour! I highly recommend Stefano!"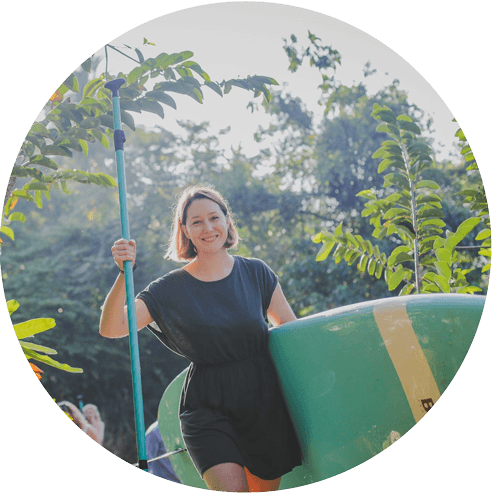 "During the time Stefano was coaching me, I substantially grew my confidence in the workplace, overcame phobias, dealt with issues I'd been carrying around for many years and most importantly, learned to value myself and define a path forward into the future.  I couldn't recommend Stefano highly enough to anyone who is considering hiring a coach.  He's approachable, flexible, patient and encouraging."
5 minuten persönlichkeitstest
Persönliche Meisterschaft und effektive Entscheidungsfindung
Wenn Sie wissen möchten, wo Sie in Bezug auf effektive Entscheidungsfindung und persönliche Meisterschaft zu diesem Zeitpunkt Ihres Lebens stehen, laden wir Sie ein, 5 Minuten Ihrer Zeit für diesen Test zu investieren. Der Fragebogen führt Sie zu 25 grundlegenden Fragen und bietet Ihnen einen Einblick in Ihre persönliche Meisterschaft und Entscheidungskompetenz. Sie bekommen eine E-Mail mit dem erreichten Ergebnis und einige Hinweise zur Interpretation des Tests. Der Test basiert auf Wayne Dyers Buch "Your Erroneous Zones" – eines meiner Favoriten – und dauert etwa 3 bis 5 Minuten. Beim Antworten der Fragen ist es hilfreich mit sich selbst absolut ehrlich zu sein und nicht lange nachzudenken.
"Wenn eine innere Situation nicht bewusst gemacht wird, erscheint sie im Außen als Schicksal."