ÜBER STEFANO LEVI
Was mich zum Coaching brachte
Meine Geschichte: wie ich zum Coach wurde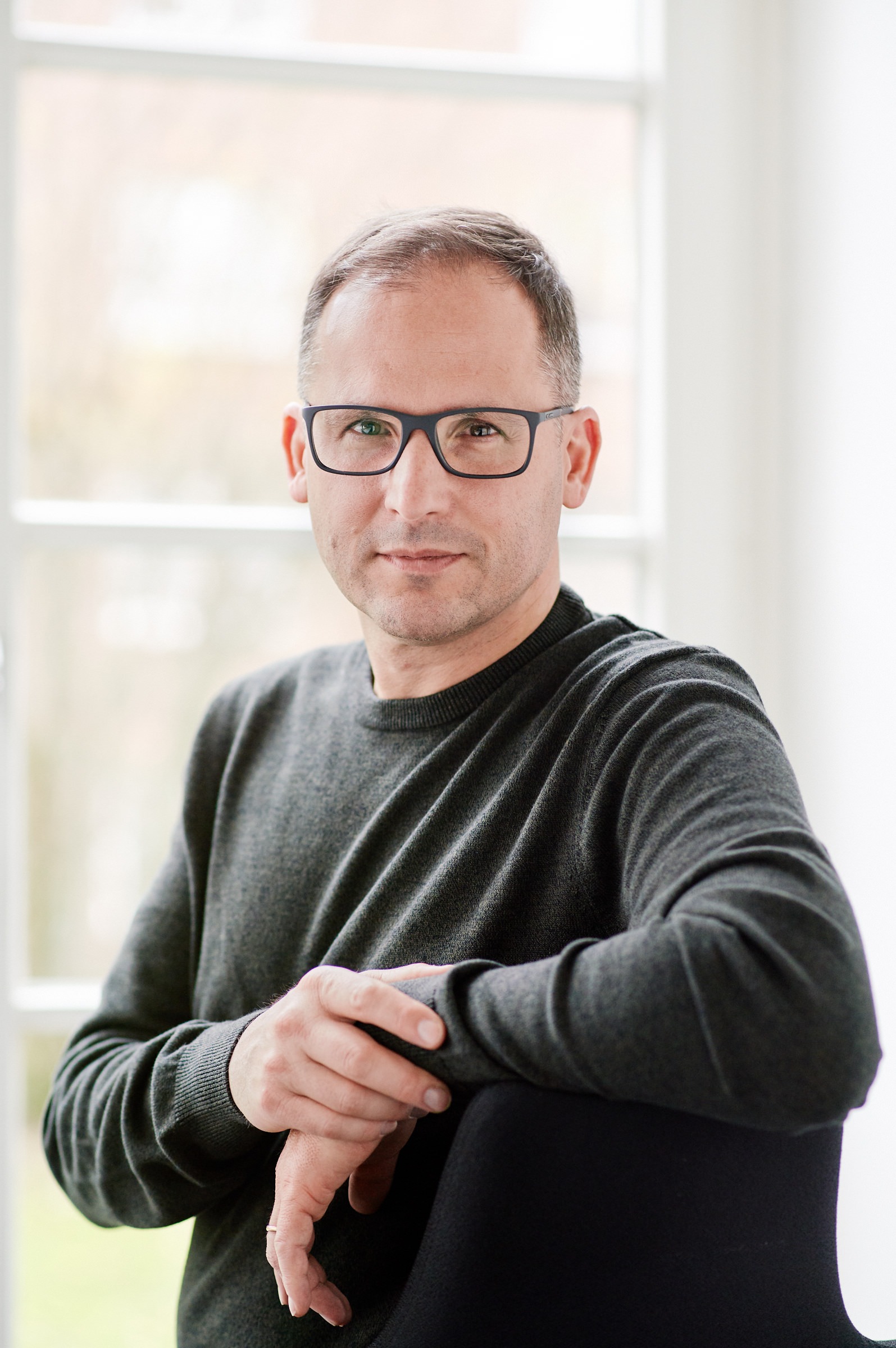 "Von dem Moment an, als ich mich als Filmemacher und Fotojournalist mit den Werten und Glaubenssätzen von Menschen intensiv auseinandersetzte, wusste ich, dass mir die Arbeit mit Menschen am Herzen steht."
Über die letzten zehn Jahre gab es zwei große Konstanten in meinem Leben: Mein starkes Bedürfnis, etwas Gutes zu bewirken und die Motivation, mit den stets mit den Besten mithalten zu können. Auf dem höchsten Niveau zu performen, ist für mich die einzige Art und Weise zu leben. Nach diesen Regeln habe ich auch gelebt, als ich die Geschäftswelt in meinen Dreißigern verlassen hatte. Ich gründete meine eigene Fotografie- und Filmproduktionsfirma und hatte das Gefühl alles erreichen zu können. Wenige Jahre später konnte ich bereits beachtliche Erfolge erzielen und auch ohne formale Ausbildung viele Preise als Dokumentarfilmregisseur gewinnen. Doch nach diesen Erfolgen kam eine schwierige Phase. Ich fühlte ich mich leer, unsicher und hatte große Schwierigkeiten, genügend Projekte zu bekommen, um für mich selbst und meine Familie zu sorgen.
"Das Gefühl, versagt zu haben, war das Beste, was mir je passieren konnte."
Der Erfolg des Kinofilms und die Emotion der Preise waren vorbei. Ich befand mich in einem tiefen emotionalen Loch. Wie konnte es sein, dass die gleiche Person, die auf so hohem Niveau große Leistung erbringen konnte, sich nun so schlecht fühlte? Zu diesem Zeitpunkt hatte ich das Gefühl, am Ende der Reise angekommen zu sein. Tief im Inneren wusste ich jedoch, dass es für mich noch eine höhere Aufgabe gab, und so gab ich nicht auf. Ich fing an alles zu hinterfragen und begann eine Reise zur Selbstentdeckung, die mich langsam aus dieser schwierigen Situation herausbrachte. Die "dunklen Tage", für denen ich inzwischen sehr dankbar bin, hatten mich dazu motiviert, mich selbst zu hinterfragen und brachten mich letztendlich zum Coaching.
Coaching und persönliche Entwicklung
Coaching und Weiterentwicklung waren in jeder Station meines beruflichen und persönlichen Werdeganges von großer Bedeutung. Als mir der Einfluss meiner eigenen persönlichen Entwicklung auf mein Leben bewusst wurde, schien eine Karriere als Coach der nächste logische Schritt. Meine Methoden holen das Beste aus meinem Klienten heraus und helfen Ihnen, sich persönlich und professionell weiterzuentwickeln. Diese Veränderung, die meine Klienten in ihrem Leben erreichen, ist die größte Motivation und Inspiration für mich.
Die Fotografie und das Filmemachen
Fotografie und Filmen haben in meiner persönlichen Entwicklung eine große Rolle gespielt. Neben der Produktion der unabhängigen Dokumentation "Out of the Darkness" habe ich an viele Projekte für renommierte, gemeinnützige Organisationen gearbeitet. Eines der größten und erfolgreichsten Projekte darunter ist die Zusammenarbeit mit der weltweit größten Hasenscharten-NGO. Meine Fotografien sind integraler Bestandteil deren Fundraising Kampagnen und Werbematerialien und generieren Spenden im siebenstelligen Bereich.
Die Gründung von Charicomm
Nachdem ich 8 Jahre im Bereich Storytelling gearbeitet hatte, gründete ich im Jahr 2016 die Agentur Charicomm. Der Ursprung der Agentur liegt in der Idee, Projekten, die unsere Welt zu einem besseren Ort machen, eine Stimme zu geben. In den letzten Jahren hat die Agentur sich immer mehr zu einer ganzheitlichen Marketingagentur entwickelt, die neben gemeinnützigen Organisationen auch andere Unternehmen unterstützt, die unsere humanitären Werte teilen. Wir haben das große Privileg, bei Charicomm mit nachhaltigen Unternehmen und Organisationen wie dem WWF, Caritas international, Oxfam und viele andere, arbeiten zu dürfen.
Die Wissenschaft
Da ich im wissenschaftlichen Bereich für über 20 Jahre gearbeitet habe, spielen Forschung und Wissenschaft eine tragende Rolle in meiner Karriere. Ich hatte nicht nur die Ehre, mit international anerkannten Wissenschaftlern zusammenzuarbeiten und die Eigenschaften von Materie auf kleinster Skala (im Nanometer-Bereich) erforschen zu dürfen. So konnte ich an spannenden, interdisziplinären Projekten meine eigenen Kenntnisse vertiefen und an der Schnittstelle von Physik und Chemie kreativ arbeiten.
"Jeder ist ein Genie! Aber wenn Du einen Fisch danach beurteilst, ob er auf einen Baum klettern kann, wird er sein ganzes Leben glauben, dass er dumm ist."
– Albert Einstein (1879-1955)
Bedeutende Stationen in meinem Werdegang
Durchbruch der Agentur Charicomm nach 7 Jahren
Umstellung des Coachings auf Online, wegen Covid-19.
Covid-19 bricht aus. 100% meiner ausländischen NGO-Fotografie Aufträge brechen zusammen.
Spezialisierung: Vertiefung der Hypnose Techniken mit Phil Quirk in UK (PQ-Performance / Onmia Mind).
Erwerb der deutschen Staatsbürgerschaft.
Zertifikat: Master Practitioner in Neurolinguistischem Programmieren (ABH) – Pro-Noctis Academy UK
Zertifikat: Master Practitioner in Hypnotherapie (ABH) – Pro-Noctis Academy UK
Zertifikat: Master Practitioner in Time Line Therapy (TLTA) – Pro-Noctis Academy UK
Zertifikat: Master Coach in NLP (ABNLP) – Pro-Noctis Academy UK
Zertifikat: Strategic Intervention Coach – Robbins Madanes Training, USA
Eröffnung meiner Coaching-Praxis "Brilliant Leaders" in Hamburg.
Zertifikat: Practitioner in Hypnotherapy (ABH) – Pro-Noctis Academy UK
Zertifikat: Practitioner in NLP (ABNLP) – Pro-Noctis Academy UK
Beginn der Zusammenarbeit mit Businesspartner, Coach und Freund Benjamin Schmid, Mitinhaber bei Charicomm.
Arbeit an Film- und Fotografie Aufträge in Zusammenarbeit mit NGOs wie z.B. Smile Train. Die Journalistische Arbeit für Hilfsorganisationen hat mich über den Zeitraum von 7 Jahren nach 22 Ländern geführt.
Gründung der Agentur Charicomm
Geburt meines Sohnes Pietro
Umzug nach Hamburg.
Drei-jährige Zusammenarbeit mit Werner Kubny am Dokumentarfilm Projekt "Last Wisdom Keepers", über das Heilwissen traditioneller Kulturen. Das Projekt wurde bis heute nicht realisiert, obwohl dieses Wissen für unsere moderne Gesellschaft von großer Bedeutung ist.
Geburt meiner Tochter Anna.
Kinostart von Out of the Darkness in Deutschland (2011). Es startet meine erste deutsche Kino-Filmtour.
Weltweite Film Festival Tour. Out of the Darkness gewinnt 16 internationale Film Festival Preise.
In Partnerschaft mit Produzent Werner Kubny entsteht das Label Human Touch Pictures
Produktion des Kino-Dokumentarfilms Out of the Darkness
Hochzeit mit Francesca.
Umzug nach Köln.
Gründung meiner eigenen Produktionsfirma Stefano Levi Photography & Film
Technologie-Scout und danach Global Marketing Manager bei Henkel AG & Co KGaA, in Düsseldorf.
Laborleiter bei Sustech GmbH, Tochterunternehmen von Henkel, Darmstadt, Germany.
Doktorat (Ph.D.) in "Chemical Engineering". Doktorarbeit: "Supramolecular Chemistry at the Nanometer Level", Universität Twente, Niederlande.
Arbeit in Bologna, Italien, dann Umzug nach Holland.
Bachelor und M.Sc. in Chemie, Universität Parma, Italien.
Vorzeitiger Tod meines Vaters.
Umzug nach Bozen, Italien.
Geboren und aufgewachsen in Triest, Italien.
Wie kann ich Sie unterstützen? Finden wir es gemeinsam in einem Strategiegespräch heraus.
Ein Strategiegespräch ist ein kostenloses, 30-minütiges, informelles Erstgespräch. Gemeinsam finden wir heraus, wo Sie gerade stehen, wo Sie in drei oder sechs Monaten sein wollen und wie Sie dahin kommen können und ob ich für Sie der richtige Coach bin. Ich spreche Deutsch, Englisch und Italienisch.
BIN ICH DER RICHTIGE COACH FÜR SIE?
Ich bin zertifizierter Master Coach und Master Hypnotherapeut. Mein branchenübergreifender Klienten-Stamm umfasst Menschen aus verschiedenen Berufen und Lebenssituationen. Sie alle haben eines gemeinsam: Die Bereitschaft die eigenen Grenzen auszuweiten um herausragende Ergebnisse zu erzielen. Sie sind auf der Suche nach mehr Sinn, mehr Leidenschaft, mehr Authentizität, mehr Engagement und mehr Impact. Die Coaching-Beziehung, die ich zusammen mit meinen Klienten aufbaue, hilft ihnen, das eigene Potenzial zu entfalten, um die nächsten Schritte in Angriff zu nehmen. Ich arbeite mit Englisch-, Deutsch- und Italienischsprachigen Kunden vor Ort, am Telefon oder via Videokonferenz.
Meine Klienten über mein Coaching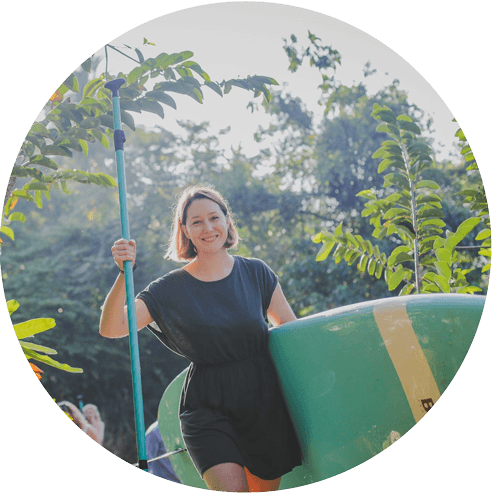 "During the time Stefano was coaching me, I substantially grew my confidence in the workplace, overcame phobias, dealt with issues I'd been carrying around for many years and most importantly, learned to value myself and define a path forward into the future.  I couldn't recommend Stefano highly enough to anyone who is considering hiring a coach.  He's approachable, flexible, patient and encouraging."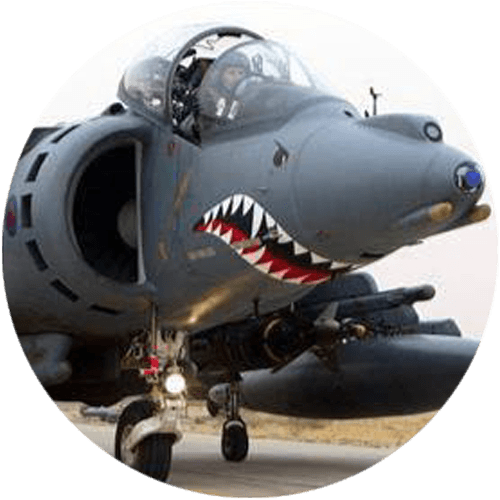 "Stefano you are kind and compassionate, someone who genuinely wants to make the world a better place. For me it's your strength of character that I will always remember, not afraid to challenge or seek to gain a greater meaning of the little things that make an enormous difference."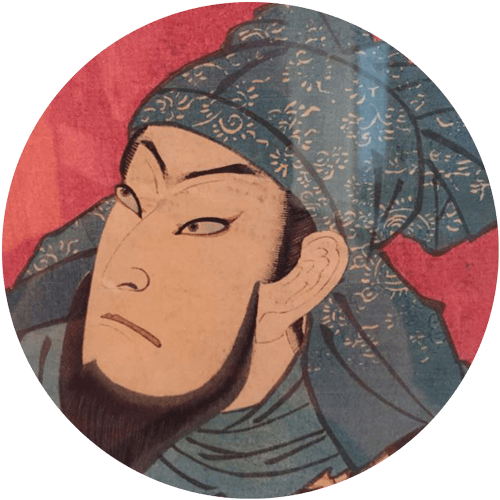 "I see you as a calm, pragmatic and intelligent guy whose natural flair and qualities as a coach and leader are coupled with a sincere respect for humanity. Your humility, kindness, and thoughtfulness enhance your natural authority. You have a real vision and force, you are bold and creative, respectful to your environment, people, and circumstances. Your passion , rigour and patience empower your and your natural artistic flair. Your capacity for observation and analysis are exemplary. You work with tremendous skill, depth, and insight which all highlight your authenticity as an exceptionally talented professional."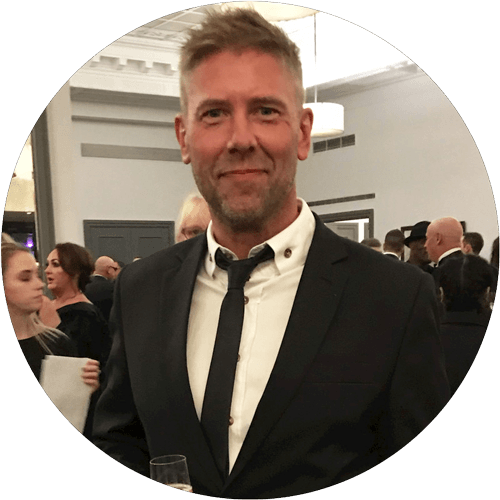 "Stefano has an incredible intuition and skill as a coach to support and guide you towards your desired outcomes. His caring nature and compassion help you feel at total ease during the coaching sessions. He connects with your heart and mind with great coherence of his own, coaching with passion and depth. He also has a fantastic sense of humour! I highly recommend Stefano!"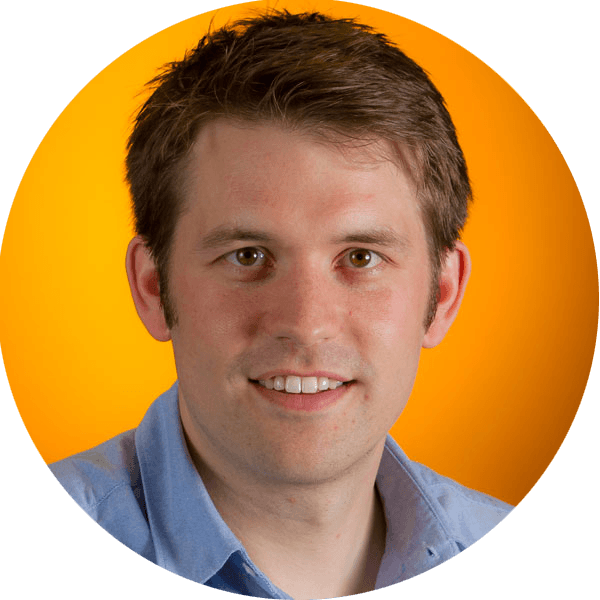 Stefano has really helped me improve my performance and realize more of my potential. I've been working with Stefano for about six months now and am more than satisfied with the results. Among other things, he helped me to Identify and gain clarity on my personal and professional goals, to make significant progress towards them, to learn better ways to deal with stress and anxiety, to break up thought patterns that were holding me back. I can recommend him to anyone looking to achieve any of those points. It's been a great journey and I look forward to continuing it.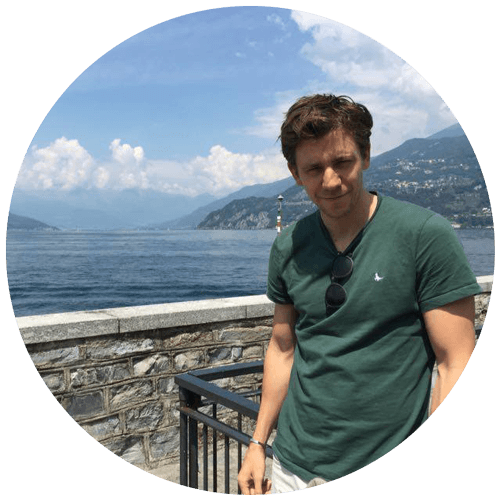 "The first thing I noticed about you, Stefano is your precision: You wanted to get to the heart of the meaning of a question or exercise or indeed a person. Second thing I noticed is your persistence when it comes to learning. Even if something did not make total sense to you initially, you would keep trying and keep working to understand until you were able to make it work or bring it to life. Third is your energy: I find you to be very engaging and the energy that you apply to your work is infectious, and has been inspiring to me."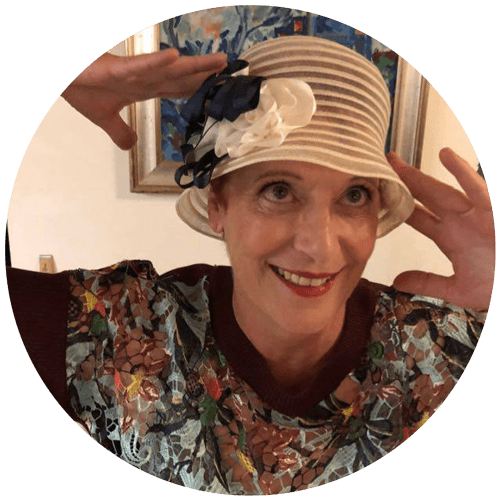 "It was a truly unique experience. Stefano is a very caring and attentive person, yet he remains discrete without being distant. I have met quite a few consultants during the last 10 years, but I can sincerely say that Stefano is the person I felt most at ease with and with whom I obtained true results."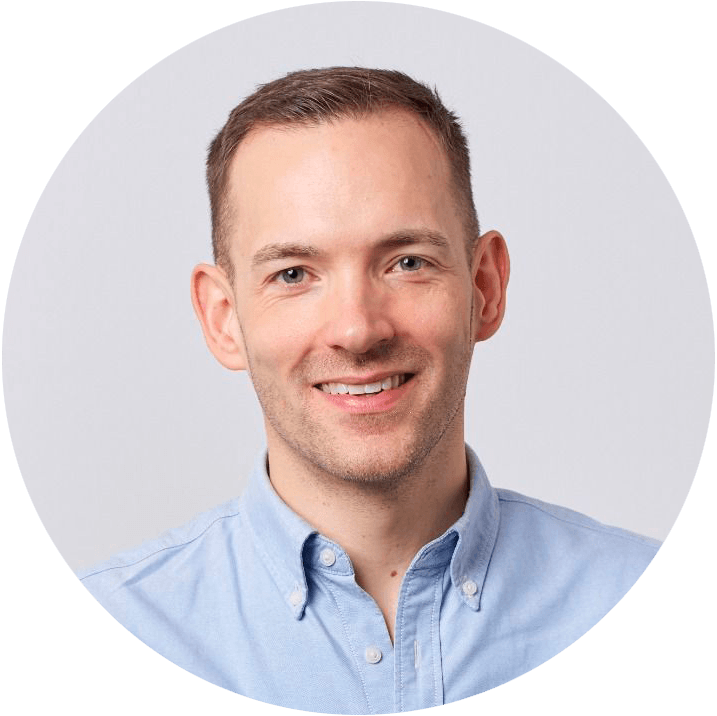 During the four three months of coaching with Stefano, I was able to better identify personal and professional goals and priorities. Through the techniques thought by him I was furthermore able to make significant moves towards these goals, step by step and week by week. Stefano adapted the content and methodology based on what worked effectively with me. It has been a pleasure to be coached by Stefano and I can recommend him anyone who is looking for professional coaching.